Acetal Homopolymer (POM) Delrin® Bars

Delrin® Homopolymer Acetal (POM) Square and Rectangle Bar Stock is Administration (FDA) Compliant and U.S. Department of Agriculture (USDA) Compliant and NSF International (NSF) Compliant.
Some comparable properties include stiffness, dimensional stability, impact resistance, and structural strength. These properties along with its reasonable price has led Delrin® to replace many industrial metals in various applications. Delrin® is an outstanding general purpose mechanical plastic, and is popular for its versatility in industry today.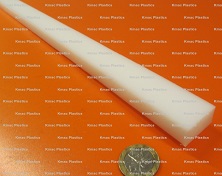 Chemical Resistance Chart for Delrin®